May 26 2020
A font for these uncertain times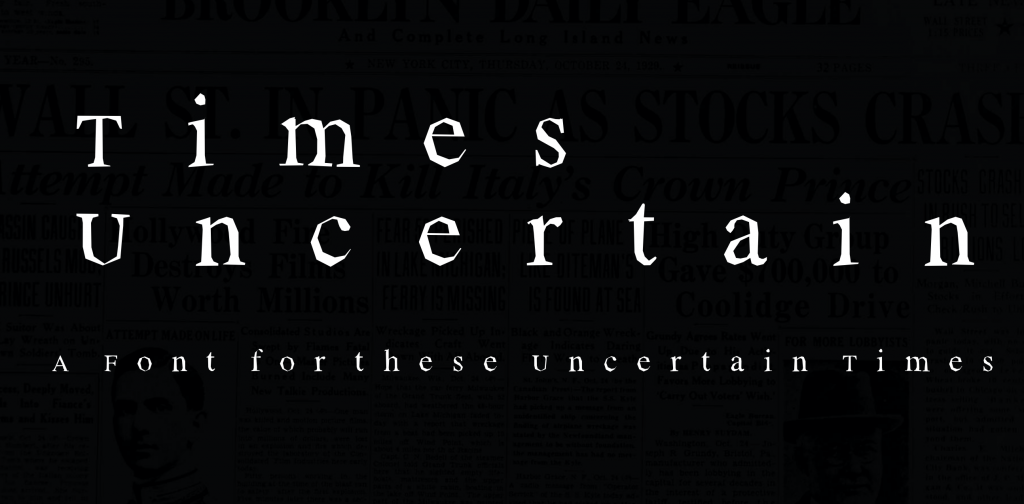 Right now, every one is telling us that they are here for us during these uncertain times.
The agency Third Street thought that if brands are going to use the words, they ought to have a matching font.
'Times Uncertain' is a lot like 'Times New Roman', but a bit shaker, a tad more random, and the only punctuation available is ? or !
You can download 'Times Uncertain' for free from from Third Street

What I Learnt On 26th May in other years
26th May 2011
CoolTool: The Fisher Space Pen vs the Pencil