May 19 2020
Have a Squiz at These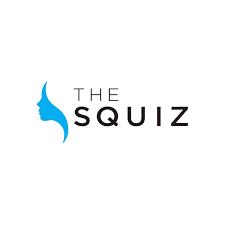 It is important and useful to have a reliable source of curated news.
I depend on The Squiz, which arrives in my email inbox each morning just after six am.
If you prefer, you can have it read to you as a podcast.
The Squiz was established by Claire Kimball in 2018. She still gets up at 3.30am to sort out the wheat from the chaff so I don't have to. Thanks very much Claire. 40000 subscribers agree.
You can sign up and see if it suits you. It is free.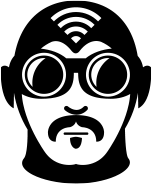 If you'd like a US flavour to your news, you may enjoy NextDraft. Editor Dave Pell is the absolute master of the headline pun. Whereas The Squiz remains apolitical, NextDraft has very stong opinions. Do not sign up if you are a fan of the president.
Extract from the Squiz today
CHINA BACKS A DELAYED CORONAVIRUS REVIEW

China will support a look into the global response to the coronavirus crisis after it is brought under control, China's President Xi Jinping has told the World Health Assembly overnight. Telling those gathered for the online meeting that China has been "open and transparent" about the outbreak, he said his country would support an investigation led by the World Health Organisation (WHO) "conducted in an objective and impartial way" – but only when the dust has settled. The motion, which will be put to the vote tonight, seeks to start the inquiry ASAP.
BACK IT UP A BIT…
This started with Australia's call for an independent investigation into the genesis of COVID-19 and the actions of China and the WHO to contain it. That was recrafted by the European Union into a motion that has been put to the 194 member states of the Assembly (which is the WHO's decision-making body) that didn't name China. Instead, it called for an "impartial, independent and comprehensive evaluation" of the "international health response to COVID-19″. Momentum built yesterday when a group of more than 50 African nations said they would support the proposal taking the number of members behind it to more than 120. And WHO chief Dr Tedros Adhanom Ghebreyesus says he's all for an inquiry to start immediately.
SO IT'S A GOER?
Well, we'll see… It's expected to happen, but you never know until it actually does. There are concerns about the start date and access, and Australia has continued to advocate for the granting of 'weapons inspector-like powers' to the investigating body to ensure vital evidence isn't missed. But Xi has sought to smooth the way with a commitment of US$2 billion over two years in aid. And he's offered to share any vaccine as soon as one becomes available. Meanwhile, the US Health Secretary Alex Azar took a thinly veiled swipe at China as well as accusing the WHO of "failing to obtain the information that the world needed." The US will support the motion when it's put to the vote with US President Donald Trump retweeting a post by SBS listing some nations that support the push for an inquiry saying "We are with them!"
Extract from NextDraft Today
HOW'S IT HANGING?
This pandemic is the story of our lives and we've reached the cliffhanger. The next installment in this inaction adventure features the plot twist that will reveal an Everest-size foreshadowing of what's to come. Nuances will be cast aside as we learn the answer to a question that can be boiled down to this: What Will Happen In Georgia? As reported in WaPo, many protagonists are confident, including the state's governor: "In this grand gamble, Georgia has gone first, with Gov. Brian Kemp dismissing public health experts who've warned that opening too soon could cause a catastrophic surge of deaths, placing his faith instead in the citizens of Georgia to make up their own minds about what risks and sacrifices they were willing to accept."
What I Learnt On 19th May in other years
19th May 2011
Waterslides