May 17 2020
Pandemic – Just for fun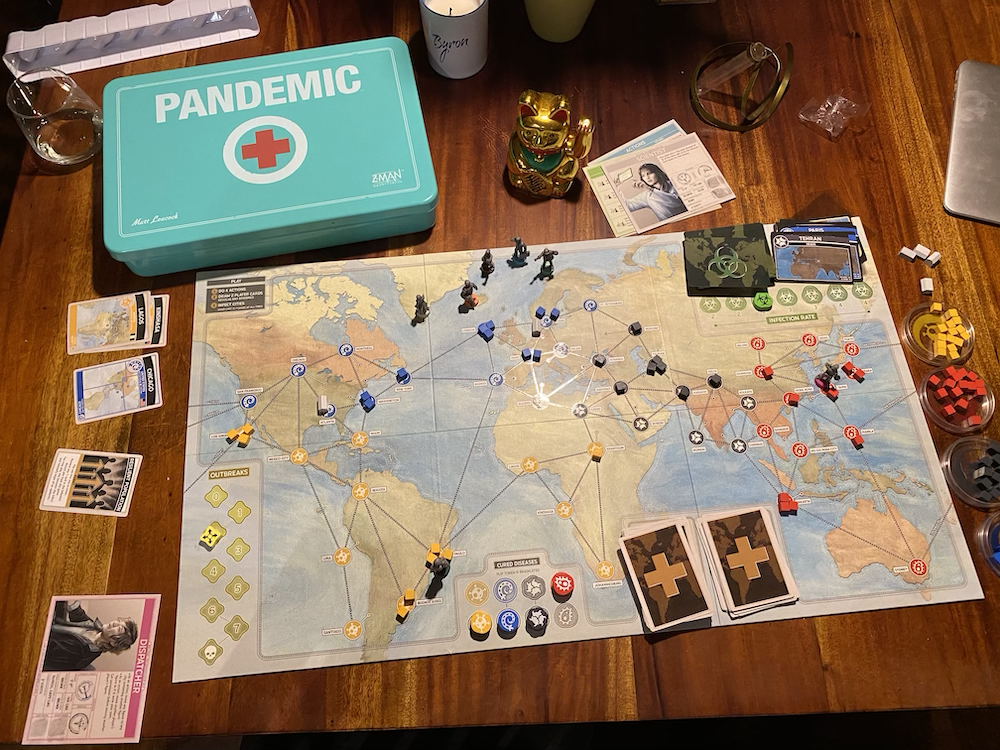 Unfortunately, an outbreak of a deadly virus in Sydney has caused chain-reaction outbreaks in Jakarta and Los Angeles. Time is up for Millie and I to save the planet. We'd cured one of the four viri causing pandemics – but it wasn't enough.
Perhaps the planet will have better luck next game.
Pandemic – the game – was designed by Matt Leacock and launched in 2008. It has since spread like a virus and sold more than 1 million copies in 27 languages.
According to my local games expert – Liam at Unplugged Games, Lismore – Pandemic has been so popular it is now very hard to come by. We have the special 10th Anniversary Edition, which comes in a replica tin first aid box and has special Petri dishes, wooden play pieces and 3D characters. Go Liam.
Pandemic is unique in that it is a co-operative game – all players pool their special skills in their efforts to cure the viri. A parable for our times. You may be a scientist, dispatcher, quarantine specialist, operations expert, or medic. You all win or lose together in a race against time.
The gameplay is fast, and each game is pleasingly quick. Too quick for us at the moment, but we will improve.
The world is depending on it.
What I Learnt On 17th May in other years
17th May 2011
Netspeak: Common Language Search