May 15 2020
Fancy Friday – Pardon my French
Fancy Friday is part of our family lockdown ritual.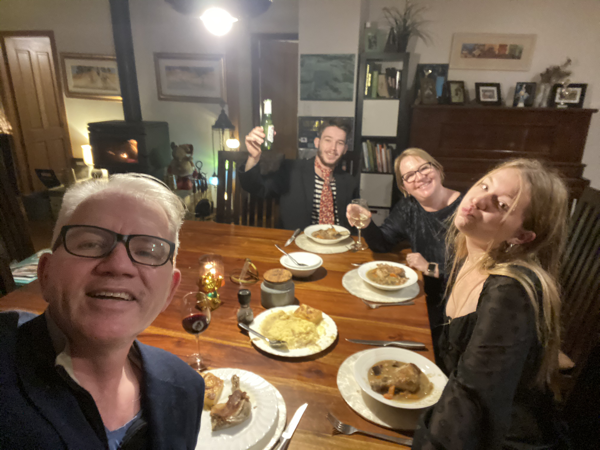 Jean Francois at Dip Café has been determined to be the #lastmanstanding in Byron, and has been serving take away meals throughout the lockdown. As we come out the other side (possibly? hopefully?) we were able to sit at Dip to sip our coffee, and get take away duck confit, coq a vin, potatoes au gratin and panna cotta for our Fancy Friday dinner. And it was good to see Pierre make an appearance.
Luckily, my godmother Maggie has taught me proper French.
But what I really learnt today was scrawled across the bathroom at the Byron Surf Club.
Pardon my French.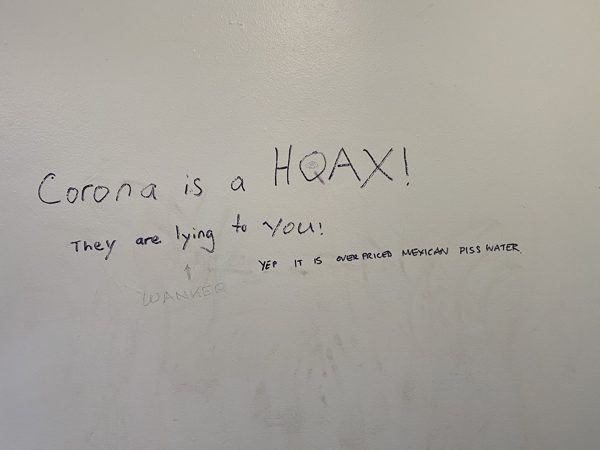 What I Learnt On 15th May in other years
15th May 2011
Giving Good High Five