May 16 2020
La tour de lockdown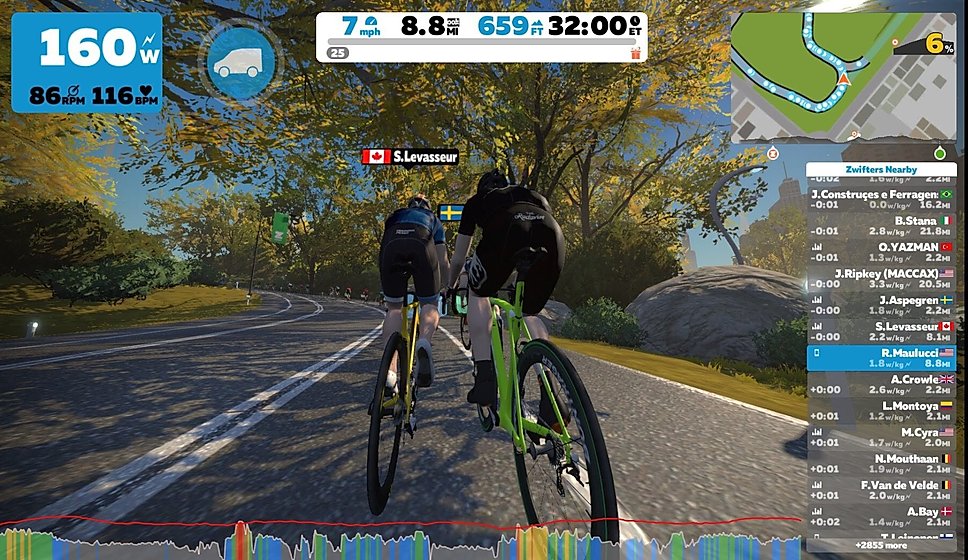 I've just finished a 9km ride around Central Park, New York.
In the last 30 days, I've also cycled around London, Innsbruck and Yorkshire. And I've competed (unsuccessfully) with thousands of fellow cyclists on circuits through the islands, jungles and volcanoes of Watopia.
Zwift allows cyclists (and joggers) to explore, train, interact and compete in a massive virtual world. As you get more experience, and complete more workouts, you level up, and unlock new bike gear that your avatar can wear. You can select from a huge range of workouts, join organised rides and races, or arrange to ride with your (real) friends. You can speak with other players while you ride.
The faster and harder you pedal, the faster your Zwift character moves. There are some pretty steep hill climbs in Watopia, and lots of designated sprints.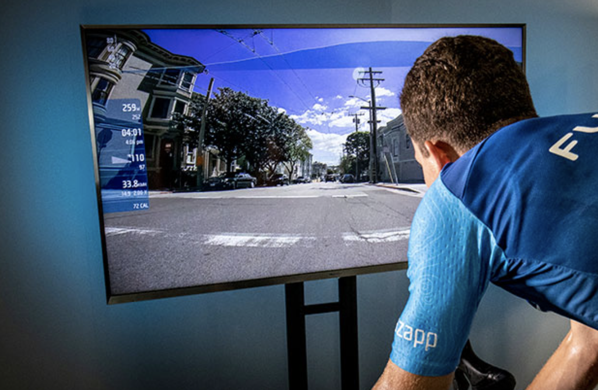 Fulgaz is an Australian company that provides virtual cycling routes with real video footage ("More reality less virtual") You can explore the French countryside following the Tour de France, greet Lord Nelson in Trafalgar Square, or ride up the very steep Osborne St in Manly Fulgaz also has a virtual personal coach – Bernard – who offers a wide range of workouts that incorporate high intensity sprints.
For the full experience, you need a stationary bike (or a trainer for your real bike) that can communicate with your laptop, iPad or Apple TV via Bluetooth. Your rpm and Watts of work are converted to the virtual athletes speed and power. This technology is called ANT+, so you will need a bike or trainer with that feature.
'Smart' trainers are also available. These provide a more immersive ride by increasing or decreasing the resistance of the bike depending on the steepness of the ascent or descent in the virtual world.
You can use Fulgaz on any bike, without the bluetooth smarts, and enjoy the video movie as you ride. In this case, the speed won't respond to your change in effort – so you can feel free to dwardle along without extending the duration of the ride.
The Global Cycling Network is Cathy's preferred video workout companion. You can participate in workouts lead by British and international professional cyclists, with varying degrees of intensity / sprints / hill climbs. It is like a YouTube spin class.
Zwift and Fulgaz have a monthly subscription fee. The Global Cycling Network has no charge,
At the start of lockdown, we bought a Concept2 Bikeerg. Concept2 are better known for their rowers, and the Bikerg is a similar solid bit of gear that looks like it will withstand the next 10 pandemics. It has ANT+, but not the smart resistance.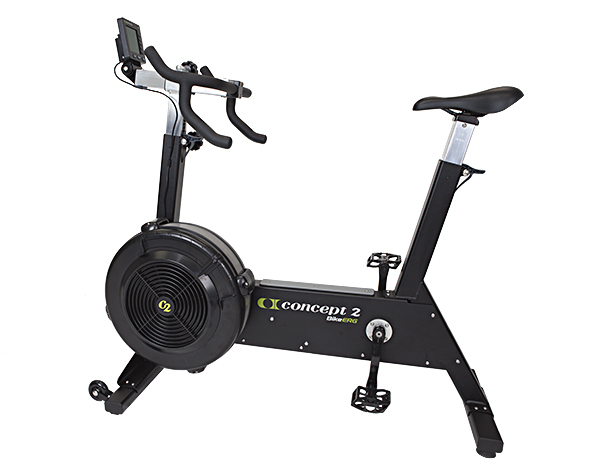 Give me a thumbs up next time you overtake me in Watopia.
What I Learnt On 16th May in other years
16th May 2014

I told you I'd be ready in five minutes…
16th May 2011
What makes an elite athlete?